It's the perfect time to prepare to look your best, especially with the BBQ extravaganzas for July 4th, a pretty patriotic touch is fitting.
So instead of prepping your face with stars and pouring glitter onto your skin, skip the mess and check out this perfect, sophisticated makeup that is minimal and won't have you in tears when you're trying to remove it later.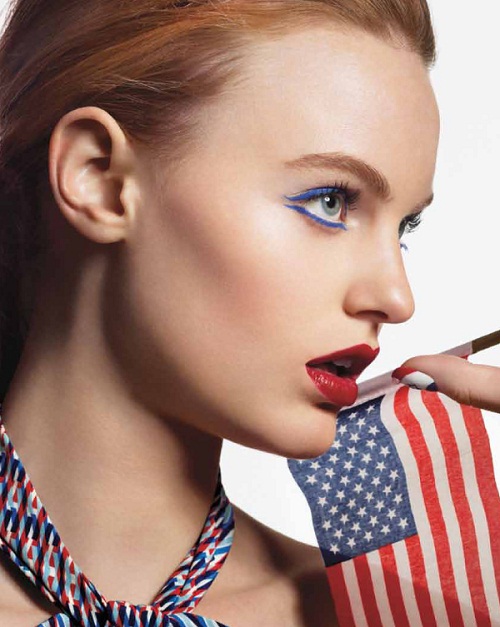 July 4th is the perfect time to get that cherry color look you've been dying to try, add a lip or cheek stain to your collection for a stain that will guarantee a light and airy feel you'll love.

Brighten up your eyes and add a little white shadow to the tearduct of your eye. This brightening shadow will open your entire eye up and give you a wide awaken look. Just add a neutral skin tone color to your entire lid and a white shadow to the inner corner of your eye, and the result? A cool, natural glowly look.
Now that you're almost done with a completely patriotic makeup theme, we have one color left, and that is blue. This color, have fun with! Try adding a blue eyeliner (glitter eyeliner, anyone?). This will really make your eye color pop and make the whites in your eyes look even whiter!
From all of us here at Perfume.org, we wish you a happy, safe, and beautiful 4th of July holiday!

Source credit: beautypress.com

Photo credit: Shape