The new Yves Saint Laurent women's fragrance will be a "declaration of contemporary femininity," said Stephan Bezy, international general manager of Yves Saint Laurent Beauté at L'Oréal. This scent is said to celebrate modernity, audacity, and youthfulness.
"This brand has youth in its genes," said Bezy, who explained YSL doesn't age and has always been on the cutting edge, having introduced fashion such as the tuxedo for women.
"Yves Saint Laurent gave power to women," he continued.
The new scent is a woody floriental, including notes of jasmine, white corollas, lily of the vaelly, blackcurrant, vanilla, tonka bean and cedar.
Manifesto will first be introduced in France on September 10th. In March 2012, we can expect it to come to the US. We can't wait!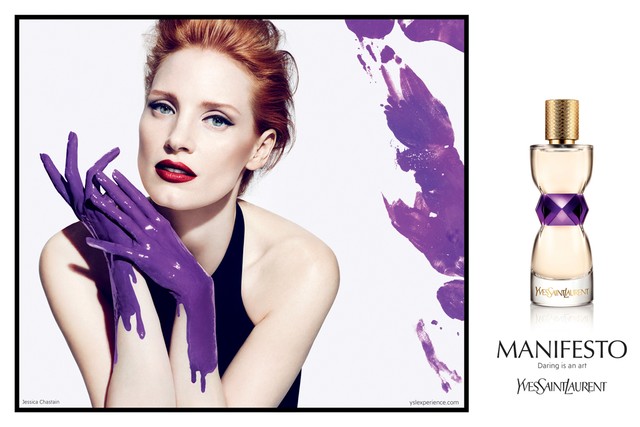 Photo Courtesy: Yves Saint Laurent; Manifesto