Find your self holding your breath when high-fiving your friend? OR secretly cracking the window in the car? We've all had our fair share of being in close contact with someone smelly, thankfully, now G.B. Proudfoot, maker of For Pits' Sake, has created the extra-odor-nary solution that won't cause a big stink and might get a big laugh!
Pits' Sake Deodograms are the most scents-itive way to stick it to your friends, family, and even co-workers. For the first time ever, you can send your stinky friend a thoughtful Deodogram, armed with G.B. Proudfoot's Pits' Sake stick. Send it as a gift or an anonymous note, whichever you prefer to do, be sure to leave a clever note.
Need help with some ideas?
·"You've always been such a cute little stinker, now you can just be cute and little. Please enjoy this hard working natural deodorant sent to you from a caring friend."
·"For Pits Sake! Throw out your current deodorant and give this one a try. You deserve a natural deodorant that works!"
·"There's no need to sweat it, but if you do, try this natural deodorant that works!"
Grab a Deodogram and start breathing freely!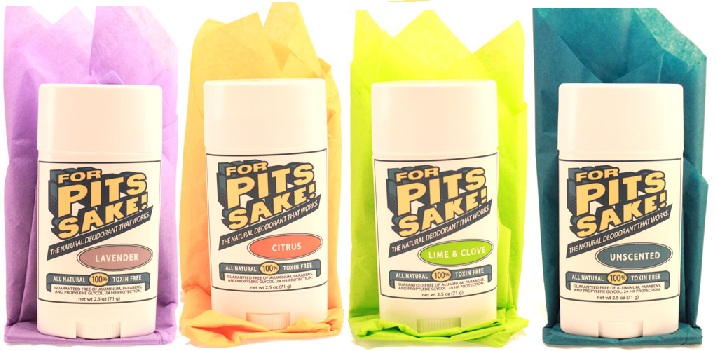 Photo: Deodograms; G.B. Proudfoot