Paris Hilton's 16th perfume, Dazzle is sweet, pretty and playful pink. What started out as a little 'perfume experiment' resulted in Hilton earning over $1.5 billion in the business. How many more fragrances can we expect on the market from Paris? Who's to know, maybe every few years or one for each milestone in her life?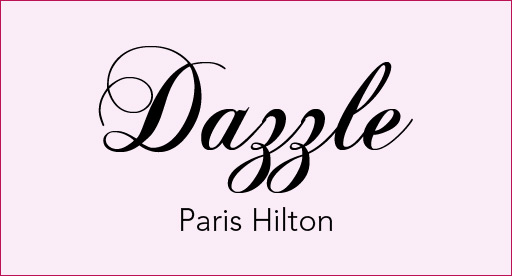 "Creating a new fragrance or two each year has been a great way to express the changes I have gone through," she told WWD. "Now I have a whole wardrobe of them to choose from, from light and beachy to mysterious and sexy."
We wonder what her next fragrance will be, but in the meantime, the spotlight is on Dazzle, a lovely scent that opens with pink lady apple, cherry and peach nectar, and has notes of violet petals, pink calypso orchid, and oragne blossom that 'dries down' to pink champagne, a signature fragrance note of Paris Hilton's scents.