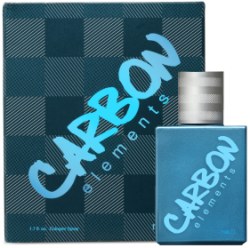 Specialty apparel retailer rue21
has announced a new cologne for guys called Carbon Elements. The new fragrance, which can be found exclusively in rue21 stores nationwide, is constructed of natural notes, including greens, bergamot, nutmeg, orange blossom and jasmine.
rue21 recently hosted a contest on Facebook
to pick the next face of Carbon Elements cologne. The winner selected to represent the cologne in a national marketing campaign was announced on Facebook at www.facebook.com/rue21 on October 12, 2010, and will make his debut on in-store signage throughout the country and on the NASDAQ marquee sign on Times Square on November 11, 2010.