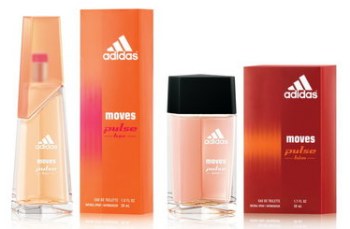 Starting Oct. 22,
Adidas will host a video contest
to celebrate the start of the new school year. In addition to the contest, the company is releasing two new
Adidas fragrances
, Adidas Moves Pulse Him and Adidas Moves Pulse Her, targeted to kids.
To enter the contest, simply
upload a video of yourself
performing your "ultimate move," whether it be related to sports, music, etc. Adidas has a slogan for the contest, which is "Do not just sit. Move up. Pulsate."
Notes of the new fragrances include yuzu, aquatic mint, coriander, vetiver and wood musk for him, and apple, violet, tulips, jasmine, amber for her.