Sure, the bright pouts are getting plenty of attention this season, but the classic nude lip is still going strong on the runways and red carpets too. The barely there lip color is so simple, yet can be quite the opposite to pull off.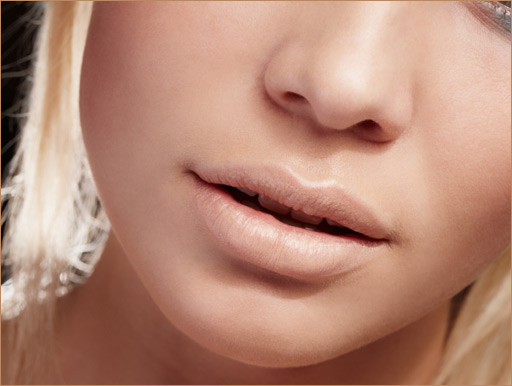 First things first, with a nude lip, you should never go for a matte or opaque lipstick, this will only make you look pasty and washed out. Trying to achive that Jersey Shore look, then go for it, but if you're goign for anything but that look, the color of your nude lips needs to be sheer, with a slight sheen.
Next step, find the right match for your skin tone. Don't wash out your skin tone with a nude lip color, make sure if you're fair you opt for pink undertone nude lip colors, if you're tan, opr for one with orange undertones. The key tip here? Make sure the nude color isn't lighter than your skin. It should be nude but still 'pop'.
Pair it up with a strong eye look. Whether it be a strong brow look or a smokey, shadowey eye, with a subtle lip, you must go strong elsewhere on the face.
Our nudey pick?
Bourjois Plump action lip plumping gloss in rose sexy is one. This lavish, non sticky lip gloss provides a sheer coverage, glides on smoothly, and offers a high-shine finish. Everything and anything we'd ever ask for in a nude lip gloss!