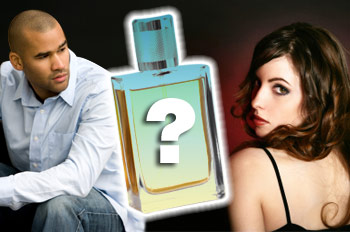 If it has notes of light floral rose or rosemary, it must be a women's fragrance, right? Or what about fig leaves, leather and tobacco? Definitely for men. Generally speaking, it's true that men and women prefer certain scents over others when it comes to tickling the nose, but unisex fragrances are more common now than ever.
Calvin Klein blurred the lines when he introduced CK One in 1994, a now-classic androgynous scent. And of course CK One is on our list of 10 best unisex fragrances (it has to be, right?).
Bond No. 9 New York
: This series of unisex fragrances include names like Fashion Avenue, Lexington Avenue, Central Park and Union Square.
Feuilles De Tabac by Miller Harris
: Wearing Feuilles de Tabac is like walking through the woods on a crisp fall day. Notes include tonka bean, pimento berries, sage, patchouli, pine needles, Malay, tobacco, Cuban cascarilla oil.
Bulgari Black
: The intriguing blend of leather and vanilla make this the perfect unisex fragrance. Notes include leather, musk, vanilla, and black tea.
Hermes Un Jardin en Mediterranee
: Both a sophisticated and exhilarating scent, Un Jardin is a garden of fig woods and leaves, orange blossom, bergamot and white oleander.
Black Orchid by Tom Ford
: Black Orchid's unique blend of vanilla and spice make this fragrance everything nice -- for men and women. Notes include patchouli, sandalwood, truffle, dark chocolate, ylang-ylang, black currant, bergamot, orchid, fruity notes, incense and vanilla.
4711 fragrance by Muelhens
: Talk about a fragrance that stands the test of time, Muelhens' 4711 dates back to 1772 and still remains a gender bender. Notes include citrus oils, lemon, orange, light floral rose, sandalwood oil citrus.
Eau Sauvage Cologne by Christian Dior
: Of course Dior made it onto this list! The combination of rosemary, lemon, citrus and basil isn't exactly masculine, but somehow it works for both.
Heir Paris Hilton
: Leave it to Paris Hilton to blur the gender lines. Heir by Paris Hilton blends bergamot, musk, mandarin leaves, patchouli, lavender, brushed suede, amber, balsam and sandalwood to create an invigorating unisex fragrance.
Thierry Mugler Cologne
: A subtle, pleasant fragrance, Theirry Mugler works well for both men and women given its masterful blend of neroli, bergamot, white musks, orange blossom and petit grain.
CK One by Calvin Klein
: The classic unisex fragrance, CK One holds true to its spirit with notes of papaya, pineapple and jasmine blended with green tea and amber.