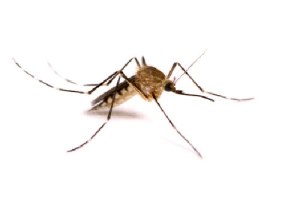 Summer fragrances
are touted all season long, and we all have our favorites. Unfortunately, so do summer's pesky insects. Mosquitoes, bees, gnats and ticks love sweet, floral scents, which – of course – are the same scents most often associated with warmer months.
The thought of dousing yourself with bug repellent is itself repelling, especially if you're trying to impress a certain someone at the annual summer cookout. Is it worth being mauled by mosquitoes, though? Fortunately, there are some natural alternatives available that will keep the bugs away, but not the boys (or girls).
For centuries the essential oils of plants have been used for everything from healing wounds to enhancing moods. Essential oils can also keep the bugs away.
A simple blend of peppermint, eucalyptus and tea tree drops can deter those pests in an instant. Just remember to dilute the oils using carrier oils (such as unscented jojoba). Never apply essential oils directly to the skin.
Peppermint and eucalyptus are strong mosquito repellents, as well as lemon and lemongrass. If chiggars are your culprit, use lavender or peppermint. Gnats are especially repulsed by spearmint and patchouli. And for the worst of them all – ticks? Blend some lavender, sage and thyme.
CB Outside Water Perfume
is actually a perfume made to repel insects. It blends lavender, bergamot, geranium, marigold, oregano, cedar wood and patchouli. Its opening notes are earthy, but this fragrance dries down into a subtle peppery aroma.
There are options out there, so you don't have to trade smelling good for swatting pests!