A favorite of ours, Hanae Mori, will soon be launching a fragrance, this time not for women, but all eyes are on the guys!
With a modern man in mind, Hanae Mori has designed HiM, the brands first eau designed for male consumers in over a decade.
According to WWD, "The brand has evolved so much, but we don't introduce so much newness," said Thomas Saujet, president of fragrance licensing, marketing and distribution company International Cosmetics & Perfumes Inc., or ICP, which is the worldwide licensee of Hanae Mori Parfums. "We felt we needed some newness."
We wanted to do a real men's scent — a rugged, edgy, spicy, woodsy, modern fragrance," said Saujet. "Everyone [who's smelled it] thinks we have a slam dunk."
Top notes include oils of bergamot, mandarin orange, gray pepper, violet leaves and cardamom seeds. Heart notes include cinnamon bark, Mediterranean fig and tonka bean essence.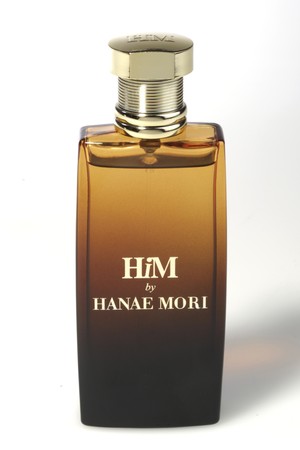 Photo: George Chinsee