Friendly Fur, a new niche line, has launched a fragrance in which it's packaging features a fox fur tail. Meet À Rebours', the first perfume of the Green Glamour Luxury.
According to FriendlyFur.de, À Rebours is the Scent that is as voluptuous and joyful as Light falling into a luscious and peaceful Forest Glade. Bright Greens and dark Woods associate authenticity coming from a German Fairy Tale with Roses, Violets and Oak Trees. Natural sensuality meets urban Distinction; German Red Fox meets Fluor-Green.
Notes include bergamot, freesia, galbanum, orange blossom, green mandarin, cardamom, black rose, magnolia, jasmine, cumin, leather, osmanthus, carnation, civet, castoreum, oakmoss, patchouli, musk, Chinese cedar, rock rose and ambergris.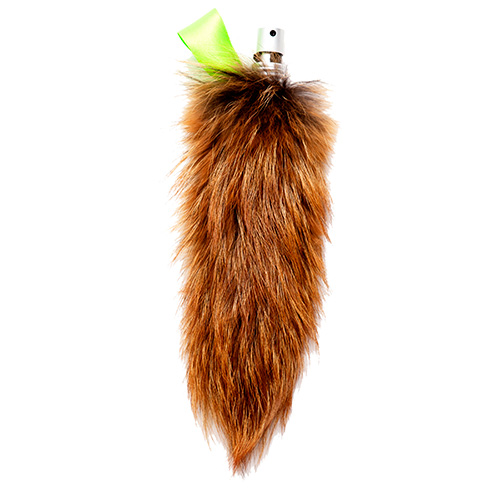 Photo: FriendlyFur.de