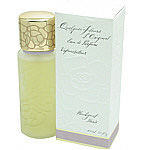 Originally created in 1912 and presented in stunning Lalique flacons, Houbigant's Quelques Fleurs perfume has withstood the test of time. Next year celebrating its centenary, this is a perfume for lovers of flowers … and lots of them!

Claimed to hold the essences of 313 flowers, Quelques Fleurs is a rare treasure that captures springtime in a bottle. It echoes the quality and beauty of the "Belle Epoque" era in which perfume was considered an objet d'art. It is refined, yet powerfully suggestive.

Quelques Fleurs opens with shimmering top notes of bergamot and lemon, but instantaneously a compact core of lily of the valley, jasmine, rose, carnation, lilac and ylang ylang becomes clearly evident. The bouquet is awash with all the scents of a spring garden, complete with lazy bees buzzing from blossom to blossom.

A fragrant foundation of heliotrope, sandalwood and vanilla are juxtaposed with civet and musk, which bring a little "dirt" to the blossoms. But for all these individual components, this perfume stays surprisingly light.

Quelques Fleurs is tenacious and lasts for the best part of an entire day. For a scent that was conceived almost 100 years ago, I am sure it is every bit as beautiful now as it was back then.