We all have our own taste and fragrance opinions, but who better to hear them from than the creator of Arquiste Fragrances himself. Check out this exclusive interview with BeautyPress.com and Mr. Carlos Huber himself. The perfumer, arhitect, and creator of such glorious fragrances is a true stunner!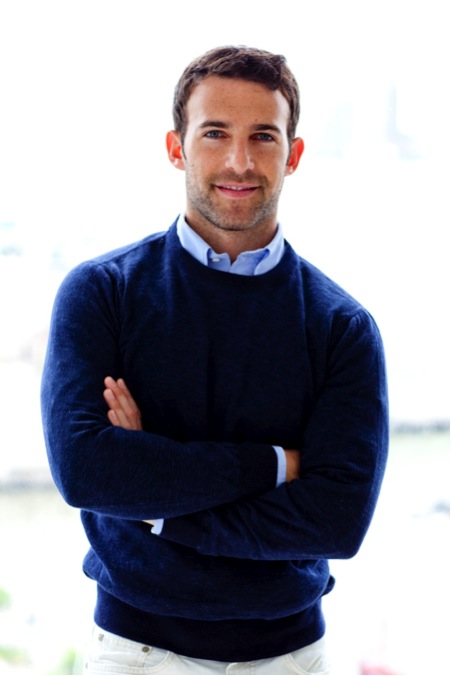 beautypress: Your first olfactive memory?
CH: I think it must be the smell of the grass in my grandparent's garden. As a baby, my parents would take me to play and crawl in the grass.
beautypress: What is your favorite part of the fragrance creation process? What is the most difficult?
CH: All parts are engaging, because they all offer a challenge. From the moment you begin research on a particular olfactive 'story' to the moment when you share it with the world. But probably my favorite is that first smelling session after completing the research, that moment of "Wow, that's what that moment smells like" is really exciting.
beautypress: What fragrances (other than your own) inspire you?
CH: Many of them. There are certain fragrances that are very personal and emotional…Gucci Envy and Yves Saint Laurent M7 both take me back to wonderful times and wonderful people. Andy Tauer's L'Air du Desert Marocain is a great fragrance; Chanel Sycomore is my favorite vetiver…Mostly I'm inspired by the stories behind their creation or by their emotional impact. Needless the say, the work of Arquiste perfumers Yann Vasnier and Rodrigo Flores-Roux is very inspiring Champaca Absolute from Tom Ford's Private Blend collection is a very unusual floral by Rodrigo Flores-Roux, and Yann Vasnier's Aleksandr for Arquiste is my favorite work from him.
beautypress: What influences you and how do you start the creative process?
CH: History, architecture, cities and literature inspire me. My creative process starts with the research into a specific place, a specific time, a concrete reference.
beautypress: What are your favorite spring fragrance notes?
CH: I love floral and citrusy notes. My favorites notes for spring are bright orange blossom, powdery orris and crisp bergamote.
These are all featured in Fleur de Louis and Infanta en Flor (from Arquiste), which are taken from the account of a day in early June, 1660, when the two Royal Courts met at a pine and cedar wood pavilion to discuss the prospect of peace and of a Royal marriage. The building materials, the vegetation, the ingredients used to perfume space and people, all of this is in the fragrances. They are elegant florals that are crisp and airy, completely natural-smelling.
beautypress: What trends do you see developing in the fragrance world?
CH: I believe in a big return to story-telling, to individuality…to more natural fragrances that adapt better to our own chemistry, our own skin. I see the revalorization of fragrance as experience, and not just luxury good.
Source:BeautyPress.com
Photo: BeautyPress.com; Carlos Huber