Britney was lookin' Cleopatra glam in her recent shoot for her new fragrance campaign, Fantasy Twist. This will be her third collaboration with Elizabeth Arden, first was Curious in 2004, Fantasy in 2009, and now it's time for the third, Fantasy Twist.
Britney tweeted this pic, 'Channelling my inner Cleopatra today at Elizabeth Arden Fantasy Twist shoot. Fragrance is out in Sept. 1st look on Path.'
What's your take on the fragrance campaign? Extraodinary or plain ol' ordinary?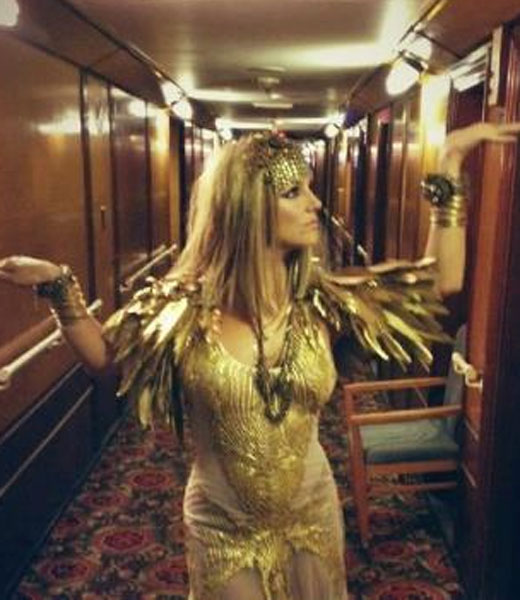 Photo: Britney Spears